Co-Founder and CEO, Composure
Jeff McSpadden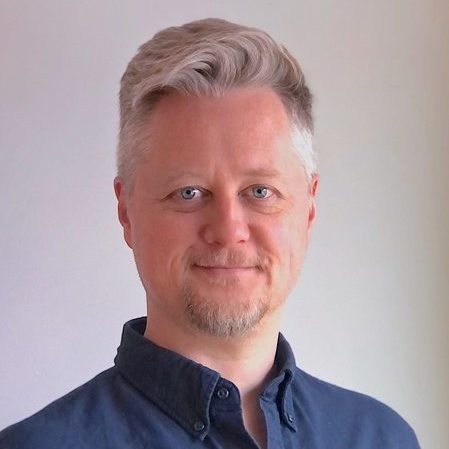 Sara Toporoff researches internet and data history, platform governance, and content moderation.
Jeff McSpadden is a musician, composer, producer, and now co-founder and CEO at Composure. Music has been a focal point for Jeff in one way or another throughout his life. From his childhood in Texas spent noodling on the family electric organ, teaching himself guitar, or treating the throw cushions like a drum kit, to becoming a young jazz trumpeter in NYC, Jeff ultimately found composing and producing original music for film and television to be an ideal way to channel his creative energy. Having worked in traditional media for 15 years for the likes of NBC, CBS, PBS, HBO, AMC, and brands like Mercedes-Benz, Verizon, Toshiba, and Ford, Jeff began shifting his focus towards the idea that music, assisted by technology, could play a major role in people's health and overall well-being. This led him to found Composure, and startup which aims to provide senior care communities a proven way to improve quality of life, care and communication through sound and data.
Composure is a digital platform for senior care communities that is aimed at improving well-being for older adults and caregivers through purposeful and intentional use of sound. We believe music and sound are vital for living a higher quality of life, and have the power to connect us to ourselves and to one another, helping us thrive. Composure's platform delivers custom, dynamic blends of instrumental music and nature sounds that are personalized for each user and their desired outcomes while providing caregivers timely and valuable well-being data.
Talk Description: Sounds are a very effective way to deliver layers of information all at once, but can our brains really handle it all? Jeff and Hugh discuss everything from opera, to modern movie sound mixes, to how the brain processes sounds depending on what "class" they fall under – verbal, musical, or representative – in an attempt to better understand where the limits of sound and our ability to pay attention truly are.